Considering it's been almost 6 months since I've posted anything on here, I suppose it's time I do just that.
Since my last post there have been a million projects come and go. Only two or three of these have actually mattered though, so I think I'll just show those for now, along with a small update about real life, and then in the near future possibly share some more detailed posts about each of those subjects.
Recently most of my time in Maya has been spent modeling a low poly Audi R8. I'm mainly doing this as practice, as my current career path is entirely low poly cars. I've been working on this on and off for about 2 months now, in total I've spent approximately 20 hours on it. For the amount of progress I've made, and how inexperienced I am in low poly modeling, I think I've done pretty well
Click to enlarge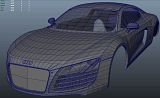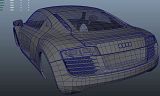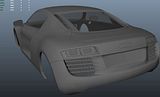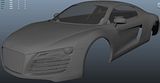 Another project I've been working on recently is an F-22 Raptor. This one is being done for a competition over at
SimplyMaya.com
. The challenge is to make any sort of flying thing, be it a bird, a plane, a rocket, anything. One member is even doing a flying pig, while another is doing Superman. I doubt I'll be able to finish this to any reasonable level by the time the deadline hits, but I've never really modeled anything other than a car before, and I've always wanted to model a plane. This is being done in low poly form aswell, as the more low poly modeling I can do, the more opportunities I have with my career path.
View my progress thread on the F-22 Raptor
here
Click to enlarge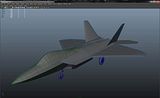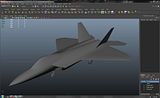 Now for the life update. The reason this page has been neglected for so long now, is that on January 6th, at 12:52 AM, my girlfriend gave birth to our first son. All the months of neglect leading up to that date, and since, have been spent preparing for that moment, and helping him grow and learn. And god damn he's grown and learned. As of yesterday he's two months old, and makes more understandable faces than any adult does when he wants something. If he wants to eat, he puts his hand in front of his mouth and makes a sucky face. If he needs to be changed, he grimaces like a pro. And if he wants to be held, he makes the most adorable little sad face ever. The same face that will be the cause for him having stacks of go-karts and girlie posters in his room when he's older. Just can't say no to it.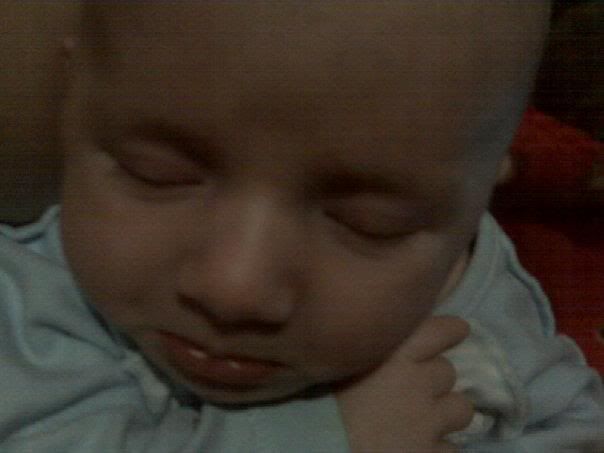 In closing; I'll try not to neglect this page too much now, but as you can see by that face above, I do have other things going on in my life, just hopefully not enough that I stop posting for 6 months again.